We are a small, family-run business with big dreams about helping kids with autism make progress. MooBoo's mission is to provide affordable, kid and parent friendly, visual tools for parents and other adults who are working to build communication, social, and coping capabilities in their kids.
The founder of MooBoo and the author of our first product line, the Thinking Series is Jenny Burke. Over the years Jenny has had different roles including lawyer, social worker, and proud parent, including to a child with autism. She is passionate in her belief that kids with autism – regardless of age, stage, or ability – can make progress, and about empowering parents to become difference-makers in the lives of their children. Jenny's idea to start MooBoo goes way back to when her child with autism was young and she was frustrated by the lack of affordable content that used photos of real kids. When not engrossed with MooBoo, she loves hiking in the Metroparks, hanging out with her family and friends (virtually these days), and watching "Scandi Noir" on Netflix.
Tech, logistics, photography, graphic design/layout support, and all-around problem-solving are provided by Tim Burke. An engineer and small business owner himself, he provides countless hours to keep the gears of MooBoo running. He is a very good mountain biker and an excellent cook!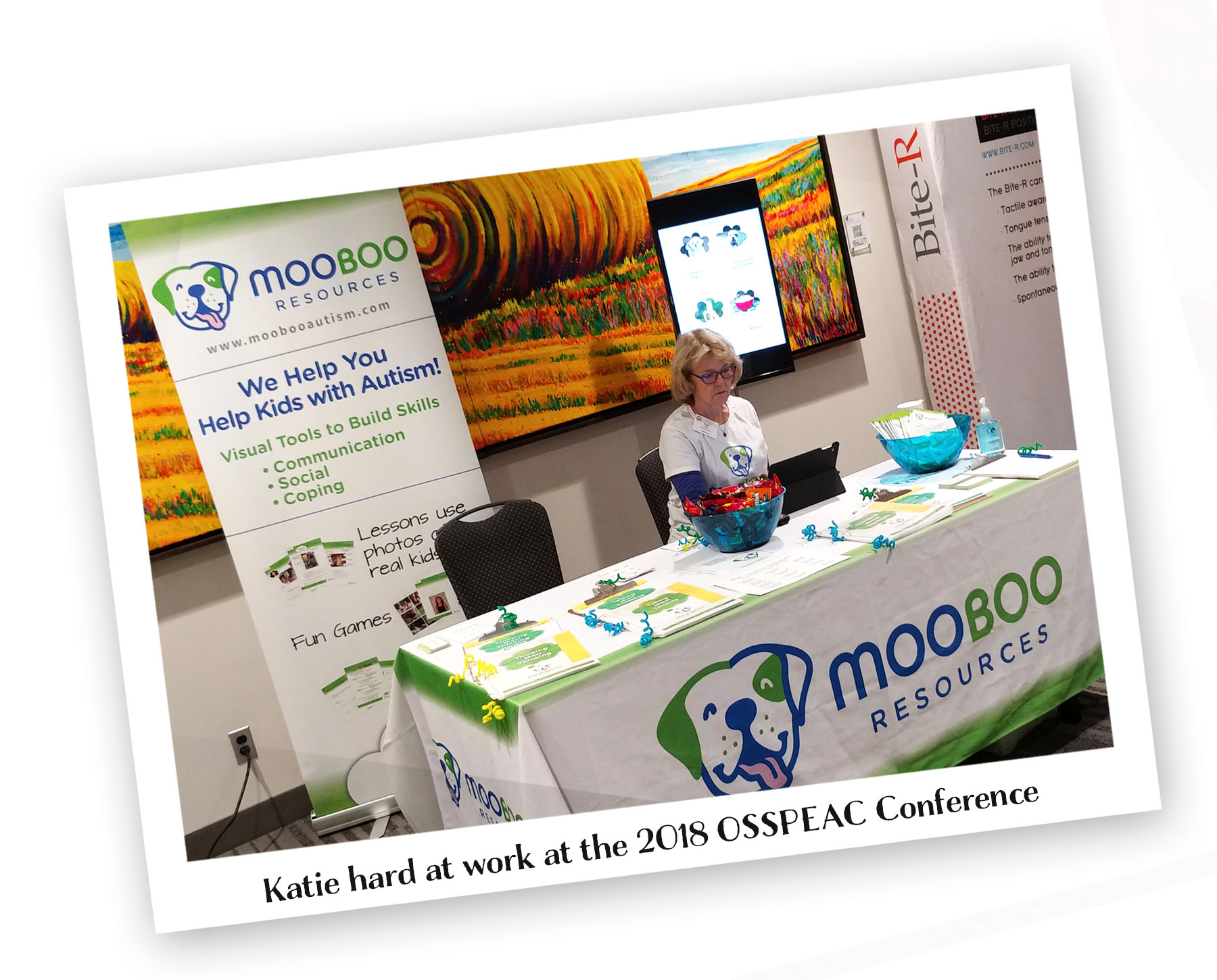 Editing, proofreading, and conference support are provided by Kate Hughes, Jenny's sister. Be it hunting down typos and grammatical errors, working Square at a conference, or generally being a cheerleader and idea-bouncer-offer, Kate's calm, logical, thoughtful way helps keep MooBoo in forward motion. She also happens to be excellent at knitting, quilting, crossword puzzles, and being very patient with her sister.
Additional editing and SEO support comes from Jenny Hughes, Kate's daughter and Jenny Burke's niece. MooBoo's first intern while a student at Bowdoin College, today Jen H. is an editor and social media manager in New York. Most recently she filled both roles at frenchly.us. Additionally, she is a writer and photographer for the site. She is an amazing artist, a talented actor, and a crafting maestro.
A key contributor to MooBoo is Molly Burke, who has really stepped up in these difficult times. The older of the two Burke children, Molly is simultaneously wrapping up her senior year at Boston University remotely while helping out with product editing, virtual conference prep, and other work.  Also, she has taken the majority of the staged photos in our products. Fun facts about Molly: also an artist, she's terrific at drawing, and speaks decent French and some Arabic.
The inspiration behind MooBoo is Danny Burke, the younger of the two Burke kids. Diagnosed at the age of 2 ½ years with autism, the doctor told Tim and Jenny to have low expectations for their son. Good thing they ignored that doctor! Today, Danny is an awesome, funny, musically-gifted young man who studies music/music technology in college.
While MooBoo products are not a curriculum or therapy, nor a substitute for professional advice, they are based on all the incredible guidance and advice that Jenny and Tim received over the years from the very talented professionals who worked with Danny.
Engaging and user-friendly teaching tools,
because progress is possible for kids with autism.