Looking for easy-to-use, fun, visual tools to help a kid build communication, social, and coping capabilities?
You've come to the right place!
Included in your MooBoo Sheet purchase:
TABLET-FRIENDLY
MOOBOO SHEET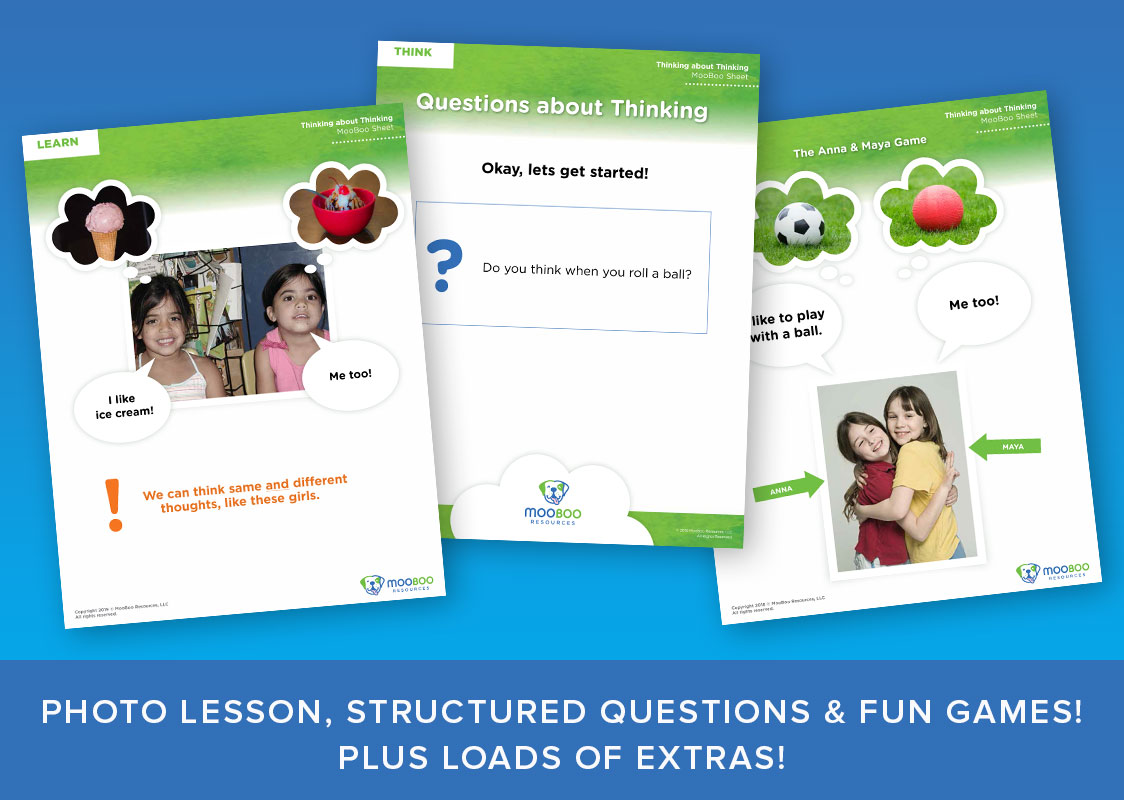 A digital PDF containing 100+ pages of learning, laughing, and fun that does not require special planning, materials, or a big time commitment! Use whenever you have a free moment for some positive interaction, learning, and communication and other skills practice. Includes an engaging photo lesson of important thinking concepts, discussion questions, and two fun activities. Open with your device's reader to enjoy functions such as page swiping, a linked table of contents, and hyperlinks.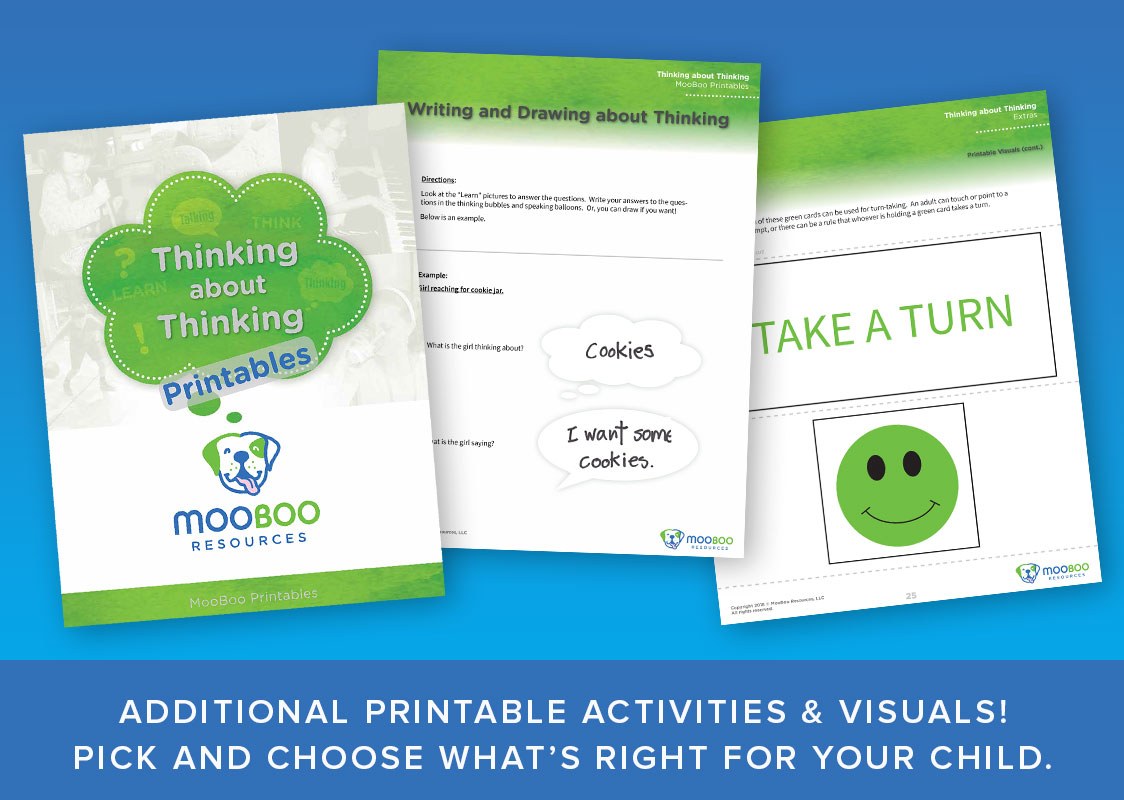 But wait, there's more that comes with your PDF purchase! 100+ pages of additional activities, printable worksheets, visuals, and more to pick and choose from depending on your child or group.  EXTRAS and PRINTABLES provide additional practice opportunities for active thinking, expressive communication, and social skills practice. Use now, or save for later! There's also a FOR PARENTS section with info, tips, and examples.

Every MooBoo Sheet follows "The MooBoo Method," a step-by-step learning process. LEARN kicks things off with a direct, visual lesson. THINK is next with questions to test comprehension and spark discussion. TRY has fun activities that allow kids to demonstrate learning and practice social skills. We encourage parents to reinforce learning through "in-the-moment teaching" during daily life and routines to help kids connect personally to the MooBoo content.
MooBoo Sheets are designed for children with autism who are approximately 6 to 12 years old. Going through a MooBoo Sheet with a child is an excellent opportunity for adults to encourage and reinforce expressive communication and all kinds of positive behaviors such as sitting quietly, taking turns, and following directions. It's also an awesome opportunity for building receptive language capabilities!